Service is our strength. In addition to an excellent creative team, we have a young, dynamic and experienced squad of client servicing professionals only to ensure our clients get the most effective innovative media solutions.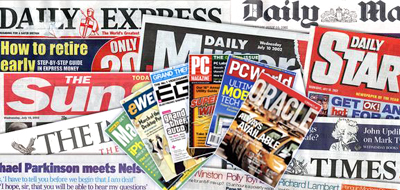 Our team of highly experienced media buyers are specialized in understanding customer experience and behavior, this knowledge acts as an added benefit to recognize the best medium required for any particular campaign along with the right strategy. Thus, being well-equipped to manage costs more effectively and serving clients better.
As being the most preeminent advertising agency, we offer a range of varied media tools. Be it Press, Radio, T.V or any other media, we are strongly equipped with almost every kind of media

Publication ( First INS Accredited Agency of Navi Mumbai)
PRESS being the most comprehensive form of advertising, we ensure that you get the best deal according to your requirements. Being an INS ( Indian Newspaper Society ) Accredited Agency have excellent media buying capabilities in newspapers and magazines across INDIA, as well as Local Newspapers. Which is how, we ensure all your print media requirements are taken care of.
The final pack that reaches the consumer is the print or the final output. "Ronak Advertising" an advantage to be associated with the best printing solution providers in the city, and that enables us to provide you quality & cost-effective printing solutions. For all your collateral needs like- Brochures, Company Profiles, Catalogues, Posters, Banners, for outdoor advertising as well as exhibitions.

Outdoor
We hold a lion's share of all outdoor media in Navi Mumbai and Thane. This includes Billboards, Mobile Hoardings, Temporary Hoardings, Gantries, Bus-Shelters, Bus Backs and Side-Panels, Bus-Inside Panel, Pole kiosks, Railway Station, Foot-over-bridges (FOB) and more. We provide outdoor advertising solutions across the country, while already catering to some of the finest clients from the corporate, retail and banking sectors.

Advertising
Television and Radio have a strong hold over customers. With the mushrooming of TV Channels and Radio Stations, Electronic media has become an effective alternative for advertisers.
Television : As Television caters to a wide range of target audience and plays a pivotal role in the advertising world. We make sure to make that reach attainable & feasible for your products.
Radio : As radio is one of the most fastest & wide-spread mediums for reaching the masses, we provide our clients the best suited slots, at best appropriate prices according to their requirements.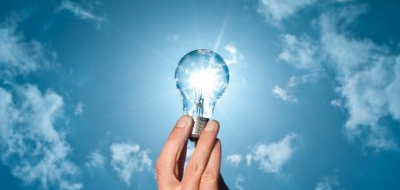 Creativity is the soul that lies within every individual. It's the innovation, which comes in a form of idea & gets developed through creativity of art & business. Every human is creative, but if the idea is not implemented it becomes just an imagination. Ronak & Thinkers is a boutique, where creativity is the sole mantra been chanted.
Apart from space selling, advertising and creative solution is the main aim of our agency. Ronak & Thinkers is another division of Ronak advertising which looks after the complete creative solution and promotion for the industry.
The Man behind the curtain Mr. Dilip Damodaran, defines the agency's strength, has more than 20 years of industry experience. He has handled the clienteles in various
industries such as Real Estate, Pharmaceuticals, Hospitality, Retail, FMCG and many more. You name them and it's there on the portfolio.
Our services include:
Brand building
Corporate image development
Project promotion
Media – Release
Outdoor
Events & Exhibitions
Audio Visuals
Power point & Multimedia Presentations
Radio Jingles
Website designing
And all other required promotion
Ronak & Thinkers is a core team of leading professionals & young people. Rightly diversified, it has massively spread in diverse departments including Art department, creative department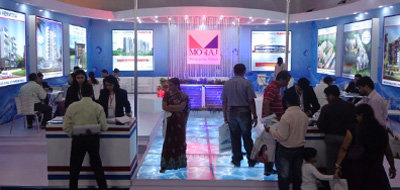 "Ronak Advertising" even handles Events and Sales Promotions for its clients. It acts as a one-stop source for is clients. Our services are crafted keeping in mind the explicit requirements of our patrons and the latest scenario. We have a strong team comprising of competent managers and co-coordinators, who have the adequate experience & proficiency to understand the dynamics of the industry. Further our good market repute and strong links with other industries facilitate us to operate in a smooth and well-organized manner.
We offer:
• Promotions
• Events
• Retail Solutions.

Promotions:
Innovative Concepts Ideas
Home to Home Sales Promotions
School Promotions
Promotions in malls, multiplexes, parks, societies& pub.
Sales Promotion in Shops/Counters
Seminar/Exhibitions
Cultural Shows
Product Launches
Theme Parties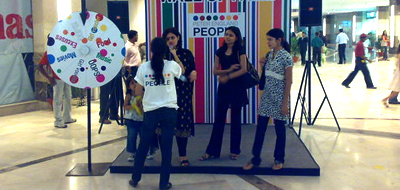 Public Relations act's as an integral part of our agency. It involves good performance, communicated effectively through relationship-building initiatives and consistent messages to key audiences. "Ronak Advertising" PR team works for building the goodwill & trust of our clients in the society. We organize events, which are put-up for Social causes. Our organizations with outstanding services and strong management continues to maintain consistent effective communication with all its clients, that can help it gain credibility and build a strong reputation contributing to its growth.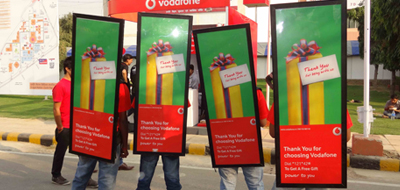 Advertising is incomplete if not followed by the unconventional medium –Below-the-line (BTL) activities. We provide solutions to all your collateral needs right from the ideation and designing to final print. Be it offset printing or large format digital outputs, we can offer quick, quality and lucrative results.